Officially supports Rakuten Pay. In addition to various card payments,

Rakuten Pay has become easier to use for Rakuten card users. You can also use Rakuten Points and Rakuten Cash! Please feel the benefits that Yahoo does not have.

DUCATISM official website is being updated daily! The products are still being registered, but thanks to you, the search rankings are rising little by little, and the number of accesses is increasing, and we have received many orders! Thank you for your support.
🔵 PayPal in the US, which DUCATISM started 15 years ago, can also be used on the global site, but if there are many people who want to use it in Japan, we will add it.
🟢You can also use Wise, a convenient smartphone app that can be used to make payments without fees ♪ (JPY/USD/EUR compatible)
Click here for payment method details.
I've been a Rakuten card user for many years, so I tried purchasing with points😸
But why not open a store in Rakuten Mall? (smile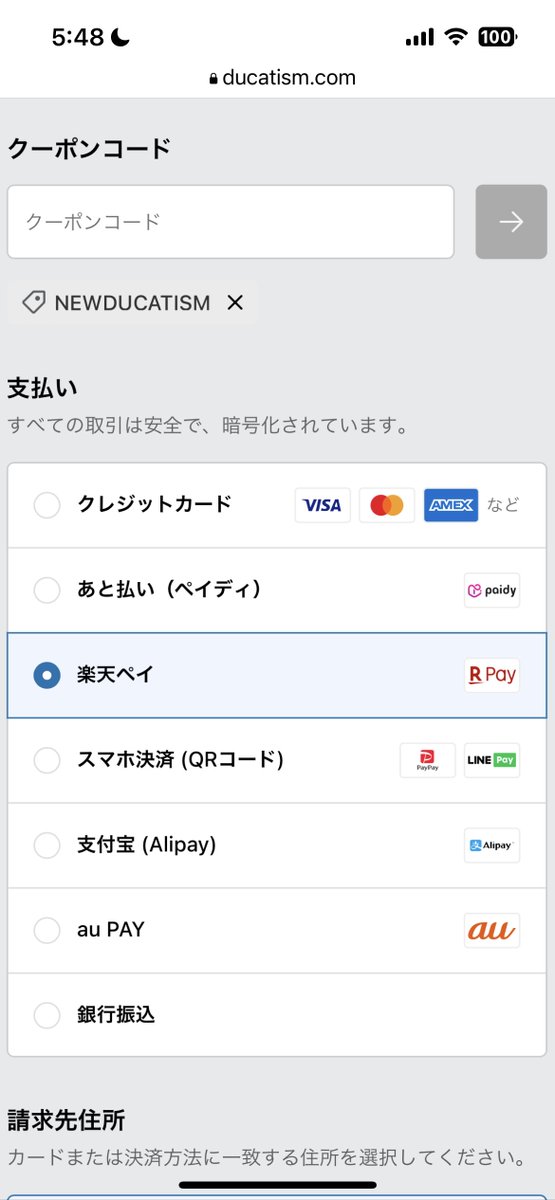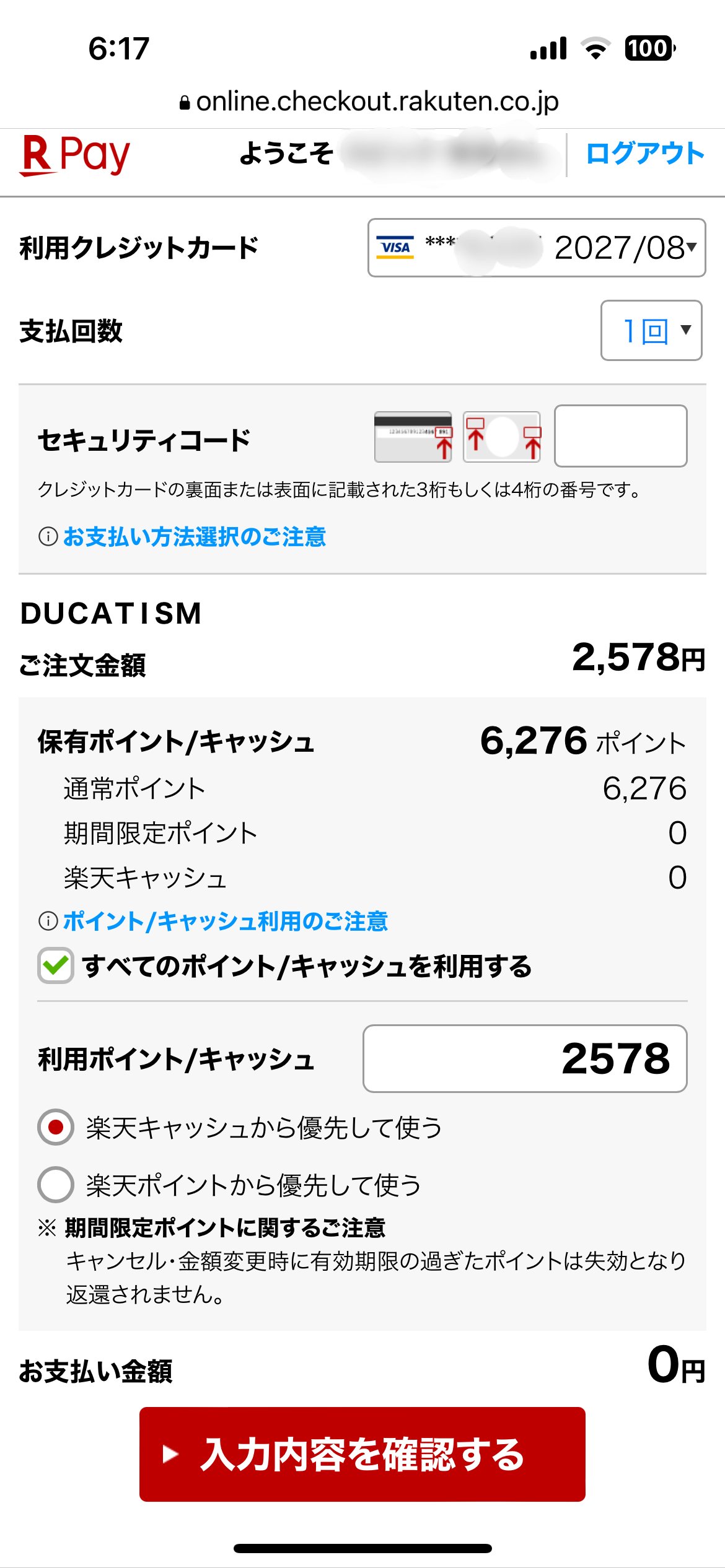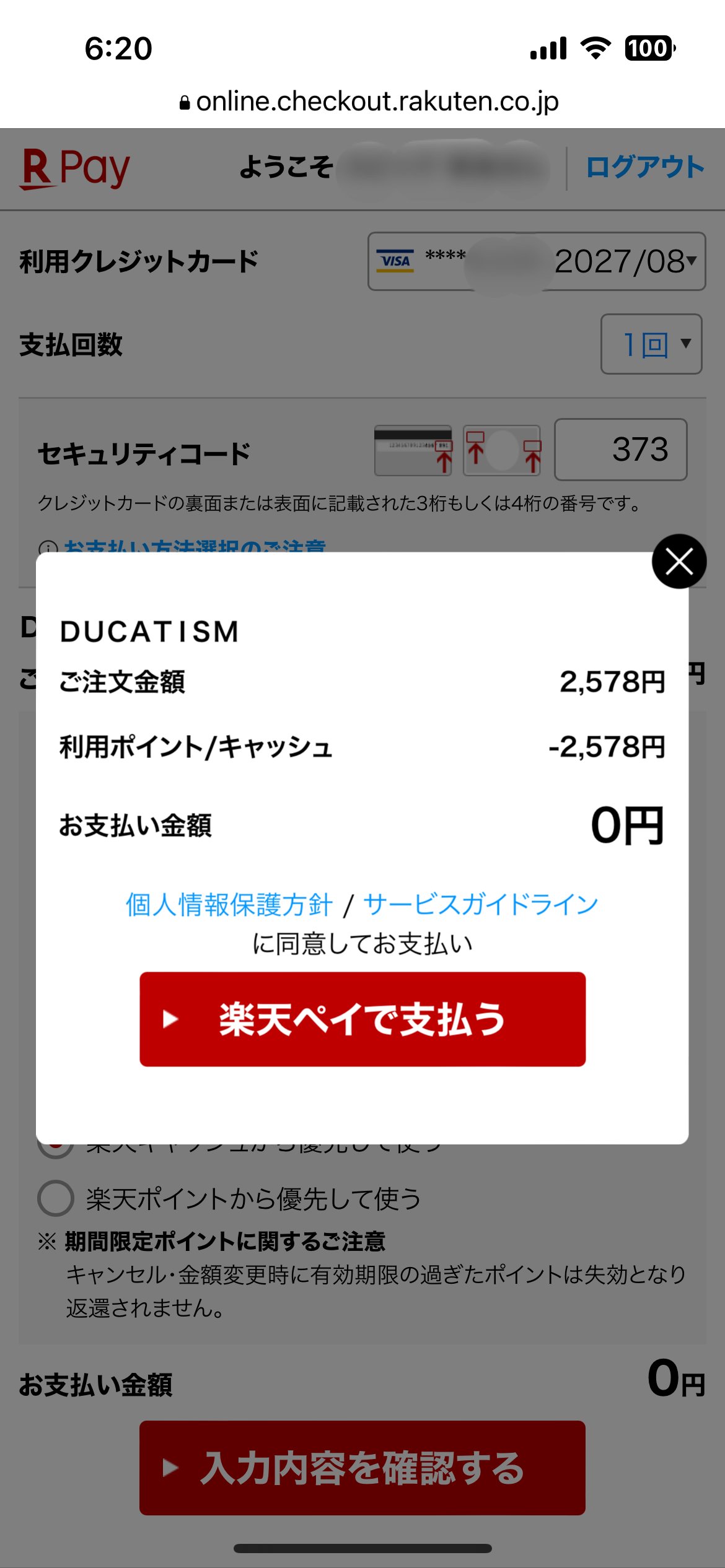 wonderful! ! !